About Us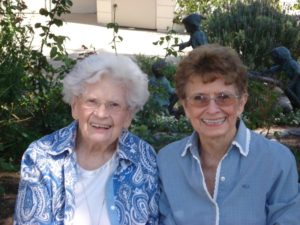 Founded in 1955, by two speech therapists, Dr. Aleen Agranowitz and Gladys Gleason. Our Founders were visionaries who saw a lack of services for individuals with special needs. They answered this need by opening the door of their homes to children in their community. Over 60 years later, their vision and mission is carried on by our dedicated staff and teachers.
Speech and Language Development Center (SLDC) is a non-profit school and therapy center located in Buena Park and serving Orange, Los Angeles, Riverside and San Bernardino counties. We serve children and young adults who have special needs in language, learning and/or behavior. More than 200 staff members provide programs and services for around 300 students, ages 6 months through 21 years. The majority of our students have a diagnosis of Autism Spectrum Disorder, though many students have multiple conditions. All programs and services are available to students during the school day.
MISSION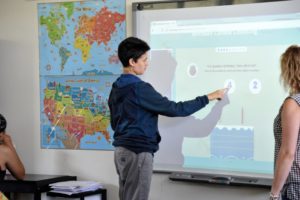 Provide education and therapy to children and adults with special needs in an environment that nurtures growth, inspires achievement and maximizes their potential.
VALUES
The individuality and potential of our students and clients.
The integrity, skill and commitment of our employees.
The empowering of all members of our SLDC community to realize their highest potential.
The provision of optimal services to our students, clients, families, agencies, employees and volunteers as customers to whom we are responsive and accountable.
VISION
We envision a Center which: lives its values, is acknowledged as a leader in special education and is a model for other organizations.
BOARD OF DIRECTORS
SLDC is a 501(c)3 nonprofit organization governed by a volunteer Board of Directors. Board members represent a variety of backgrounds, experience, talent and interest, including education, legal, public relations, insurance, construction, real estate, marketing, sales and parents of SLDC students. For more information on the Board of Directors, click here.
CERTIFICATION
Speech and Language Development Center is:
Certified by the California State Department of Education
Licensed by the California State Department of Social Services and Community Care Licensing
A member of California Association of Private Special Education Schools (CAPSES)

it's all about the kids™